Debate: Should Nintendo Stop Making Consoles?
Nintendo has been making games and consoles for years, many years ago, there was...
GameBoy

SneS

N64

Then they came up with the

Nintendo DS

Wii
Today they have...
3DS

3DSXL

WiiU

Nintendo VR

And coming out soon, Nintendo Switch
But people have questioned Nintendo's methods which involves
making more and more consoles.
But…
Should Nintendo Stop Making Consoles?

Side One:
Yes! Yes! Yes!!!!!
What's wrong with making consoles? Many things.
My DSi has caught a dust bunny! (Pokemon reference)
One problem is that every time Nintendo releases a new console, they release games specifically for that console. What do I mean, you may be asking? Well, let's say I wanted to play Mario Maker on the 3DS XL. That wouldn't be possible because Mario Maker is only available for the WiiU, and when some kid finds out about this, it goes a little something like this…
"Mommy, can you buy me a WiiU, it's
only
$289.00
on Amazon"
Nintendo could be making a lot of money if their newer games were available for older consoles too.
Obviously, to play these games, people would have to buy every single console out there. Ass they create new consoles, older consoles like N64 and Wii,, will begin to collect dust, so long Super Smash Bros.,
sayonara
Pokemon Pearl.
I bought an Xbox, I'm broke, and now I want Zelda.
One other way Nintendo could be making money is allowing their games to be played on multiple platforms. Just imagine seeing
Zelda TriForce Heroes
on Steam. There are lots of people out there who might only have a PS4, or Xbox 360/One, or PC/Mac OS. Give them a chance to experience fun of games by Nintendo.
I spent all my money on previous Nintendo Consoles, now I'm broke.
One other thing is that people spend all their money on older Nintendo consoles, and end up not being able to buy newer consoles. Because of this, Nintendo isn't able to make that much money.
Now for the other side of the spectrum…
Side Two:
Don't! Stop! Creating!
Keep calm, develop on.
Great idea, let's make it!
Nintendo is able to come up with great ideas of new ways to play, so why not combine this idea with a brand new consol, result:
MAKE IT RAIN!!!!!
The Nintendo Wii is a very early example, the Wii introduced a new way of playing, you play while occasionally staying active. You'll have to move around to fight your way to victory. This also introduced friendly competitive gaming, it's fun for the WHOLE FAMILY!
Nintendo has to catch up to today's level of technology, like VR, to make more ca$h. One example is the Nintendo VR, today VR is a
BIG
thing, so Nintendo created the Nintendo VR. And trust me if I say that it was a great idea, because IT IS.
So… What do you think?
Honestly, I don't know which side to pick, so I want you to decide! Type your name in the form below, your opinion, and why you support this idea.
​
https://goo.gl/forms/zLVOrPv0eq7ivkqB3
EXTREME GAMING:

Star Wars Battlefront

​
By Kevin Zour

​Welcome back to Extreme Gaming. Star Wars Battlefront is the ultimate Star Wars battle experience, brought to life by the creators of Battlefield. Fight in epic Star Wars battles on iconic planets and rise through the ranks playing as the heroic Rebellion or the evil Galactic Empire. It gives you the choice of playing as the galactic empire or the rebellion. Fly in space or walk on the ground of 12 multiplayer maps. Sometimes you can even play as one of the well known heroes and villains like Luke Skywalker or even Darth Vader. Play different kinds of objectives and game modes, like survival, hero battle, or just a regular battle with online people or AI. There are also DLC's which allow you to have extra maps, guns and more upgrades that are fun! Thanks for reading Extreme Gaming
---
The AW Gaming Poll:
Follow the link to answer a short survey about your favorite games and consoles. ​

https://docs.google.com/a/wayneschools.com/forms/d/1vYwNsBzARSvfGWfJHpvWubGD5NJTP_PHJdXQhTPbYh8/edit
A Pretty Long Review of Steam
By Adam Tsay
As a PC gamer myself, the digital distribution service known as Steam is the best thing to have ever happened to the platform. Created by Valve on September 12, 2003, Steam has revolutionized the way PC gaming is today. Steam has thousands of games, mod support, forums, free online, a community market, and is totally free! Now since I haven't written an article in a while (being an editor, most of the time I just edit other people's articles!), I decided to use this time to review possibly one of gaming's best distribution services of all time! Don't get me wrong though, Steam isn't perfect and it can always improve in the future, but we get in depth later. Enjoy!

Creating An Account
Creating a Steam account is as simple as creating any other online account. You visit store.steampowered.com/, click create an account, enter your email address, a username, and password, download Steam, verify your account and you are basically done! Anyone is able to make a Steam account to play their favorite games on the PC. Of course, being a free service this could lead to some issues. Due to the fact that Steam is a free service, people are able to make multiple accounts for free, and if a company wanted to make their game look good, all they could do is make hundreds of accounts to rate their game positive and fool users into buying a garbage game all because a bunch of fake accounts said the game was good when it was the actual company reviewing their own game. Thankfully, Valve came with a great solution for this problem. In order to access all the content that Steam provides (friend's lists, reviewing games, community workshop, market, etc), you need to have at least $5 in your Steam account. To be specific, it can range anywhere from adding $5 to your Steam wallet through a gift card or credit card, buying a game that costs $5, or even just gifting someone a game that is equivalent to $5! This way, if a scammer was to create a lot of fake accounts, they would be rendered useless unless $5 is paid for each account, and $5 would add up and cost a fortune. This system works really well because you are going to spend money on Steam for games anyways, and once you do pay for that small fee, you're done and all features are free for you to enjoy. My only criticism for this practice is that it should be a little more like $10, so that it further increases the cost for people who abuse Steam accounts, making people less likely to go further with this practice in the future.

Interface
Steam's general interface is well organized and has a lot of customizability. All the way on the top left, you'll see the Steam, View, Friends, Games, and Help tabs. Right beneath are the back and forward arrows, next to the Store, Library, News, and Community tabs, each having their own drop down menus. All the way on the opposite side on the top right contain a little mail icon (notifications regarding comments, pending trades, etc.), the balance you have in your steam account, your username, and a little gamepad icon which opens up Big Picture Mode, a user face that is specifically for use of a gamepad controller. As well as your usual minimize and X button every browser has. Now on the bottom right of Steam, you will see your profile picture along with the words VIEW FRIENDS LIST. On the bottom middle you'll usually find downloads of your games or updates for games which describes how many items are downloading with a loading a progression bar under currently downloading items. If you look at the bottom left, things start to get quite unique. There is a tab that says "+ADD A GAME…", clicking the tab will lead to a drop down menu showing options saying "Browse the Steam Store for Games…", "Activate a Product on Steam…", and "Add a Non-Steam Game..". That is right, Steam allows you to add games that are not available on the Steam Store to your library. Have Overwatch but don't want to open Battle.net just to play it? Just add it using this feature and it can be opened up right through Steam! A very unique feature Steam's competitors do not have and can be very useful for certain circumstances where this problem is resolved.

Steam Store, Software and Hardware, and Sales
Steam's digital store takes me back to when I was younger and I would go into a Costco with my parents, the building's ceiling was far higher than anything in the store, the store provided an abundance of items to buy from food, to clothing, to pretty much anything, the sections were well organized and gave out free samples of snacks on weekends. That is the real life version of Steam, a Costco. Let me explain and go into more detail. When you first open Steam, you are greeted with a menu of games, ranging from new releases, on your wishlist, or popular games. On top are more tabs like "Featured Items", "Games, "Software", "Demos", and "For You" with drop down menus for each one. On the left side you can see the different genres of games and recommended genres for you. Scroll down and you'll be bombarded with sections ranging from recommendations of games, genres, sales, trending among friends, new releases, recently updated, top sellers, games under $10, etc. If I were to go too much into detail on everything that is available for you on just the store page alone, this article would be 20 pages long, front and back. Not to mention during the weekend, Steam
While many might assume Steam to be digital video game based related only, that is incorrect. Steam provides the consumer to buy and download programs for animation, education, photo editing, video production, documentaries, movies, and again, many more! Okay so Steam is just a digital software distribution program only right? Wrong! Through Steam you can buy hardware like the Steam Controller (a controller that is supposed to combine the mechanics of both a keyboard and mouse and gamepad), the Steam Link (device used to stream your PC to the TV), Steam Machines (mini gaming PCs), and the HTC Vive (a virtual reality headset). Having an abundance of products on Steam is very convenient and provides Valve a bigger market to make more money from. My criticisms are that there are no where near as many movies or documentaries in Steam compared to other places like Netflix or Hulu. As well as no television shows. Honestly it is understandable, Steam was meant to be a video game distribution service and not a movie/TV show stream service. However, it would be a nicer touch to add these medias to Steam and could potentially open a bigger market for Valve to make more money and would provide competition with more services, something always good for the consumer.
Now this topic is probably one of my favorite reasons why Steam can really be in favor for those that don't have lots of money for games, their sales. Oh boy are the sales a steal! Steam usually has events called "Steam Sales" during different times of the year like the Summer, Winter, holidays, or just randomly every weekend on certain games. Usually the biggest sales of the year are the Winter Sale and Summer Sale, where literally thousands of games go on sale. This isn't a $5 off sale either, $60 games can go on sale for more than 20%-50% off! That is a $12-$30 save! To put this into a bigger perspective, last summer during the Summer Sale, I saw a
Dragon Ball Xenoverse
and its DLC on sale. Normally that bundle would be $80, I got that for $18! If you do the quick math, I was able to save around $62 on a game with all the content. Keep in mind this isn't a very small garbage game, it is a triple A game made by a huge corporation. What a steal! Just recently during the Autumn sale, I bought
Batman Arkham Asylum
,
Batman Arkham City
,
One Finger Death Punch
,
Command and Conquer: Red Alert 3
,
Chivalry Medieval Warfare
,
The Mean Greens - Plastic Warfare
,
The Binding of Isaac Rebirth
, and
Golf with Friends
only with $40. That is 8 recent, highly rated, and popular games all for only $40. If my examples and the countless memes on the internet about Steam Sales aren't enough to convince you, I don't know what is. I would highly recommend that if you have little self control on your spending habits, stay away from Steam. These deals would be too good to pass up and before you know it you'll have more games in your library then friends in real life!

Criticisms of Steam
As anything in the known universe, Steam isn't perfect. It can be argued that the benefits outweigh the negatives to this service, but there are always things Steam can improve on. My first complaint would have to be the refund policy on Steam, arguably the best feature to PC gaming. Now sometimes we pick up a game expecting it to be great, and we get the opposite. Steam thankfully allows you to refund your digital games at full price, no fees taken off the return money. The downsides? The conditions which you need to meet in order to refund your product is unrealistic. In order to refund a game on Steam, you need to not have owned the game for more than 2 weeks. Okay sounds normal right? Well, you also need less than 2 hours on it! 2 hours! I'm sorry Valve but you aren't going to get into a game for 2 hours and realize that it isn't for you. What if the game gets worse after 2 hours? What if the game has technical issues at a certain part after 2 hours? I feel that yes there needs to be a limit so you don't play the entire game and get a refund, however it can't be as miniscule as 2 hours. Steam should have games vary in play time refunds, for example longer games would have a maximum of 4-5 hours, whereas shorter games can have the 2-3 hour limit.
Steam's biggest criticism I must give is it's support team. Support teams are an essential parts of a business, without them to resolve the problems their consumers are facing they can easily lose lots of money and reputation. Steam, has such garbage support that it has become a meme amongst PC gamers. Steam's support responds to problems at a slow pace, in extreme circumstances there have been people that had to wait for MONTHS to respond! Months!! That is unacceptable! Valve you need to improve your support team ASAP, with all that money you get from our wallets during steam sales, I don't see the loss in you guys investing more money to fix it.

Final Thoughts
Despite Steam's pros and cons, it cannot be denied that Steam has made PC gaming a better place than it was 20 years ago. It combines the hundreds of games from more than decades ago to recent releases, the community and forums, mods, hardware, and is a place for most of your PC needs. Steam has provided competition against other services, further improving Steam's features and their competition. Steam has made PC gaming easier to get into and without it, PC gaming wouldn't be the amazing platform it is now. Hopefully Steam stays with their pros and improves upon their weaknesses. I rate Steam with a proud 95/100!
​
The Clash Royale Experience
​
By Deepak Sathish
A story from the perspective of a Clash Royale player, who takes the game a bit too far...
(Note: This is a fictional story. Don't take it seriously. Clash Royale is a great game, and no offense is meant to Clash Royale, it's players, or Supercell. Any similarities to real people or events is purely coincidental.)
DAY 1
It feels great to finally start! Time to play a game all my friends play! I'm going to be so great. Wait, whattya mean I have to do the training camp? Oh well.
DAY 2
What should I make my name? How about what I am. xXMLGMemeLord420Xx it is.
DAY 3
HOW HAVE I EVER LIVED WITHOUT THIS GAME! IT'S AMAZING! I AM SO GODLY! EVERYONE WILL BOW DOWN TO ME!
DAY 7
IS THAT A SPAWNER DECK? I hope he dies in a fire. Or even worse, accidentally spends all his money on gems to buy Super Magical Chests, and then gets nothing he uses.
DAY 14
Ok, maybe I'm not as good as I thought. Nah, all the other players aren't legit, they're just a bunch of gemmers.
DAY 30
I HATE THIS GAME SO MUCH! OH MY GOSH I CAN NEVER WIN! *throws phone across room*
DAY 45
I finally got my phone back. Time to play… NO! I MUST RESIST! Well, I guess I'll do one battle…
DAY 46
I have not ate, slept, or peed in hours. I WILL NEVER STOP! *phone battery dies* NOOOOOOOO!
DAY 47
My mom took my phone away. She says I'm addicted. I'll be fine. I can go a few days…
DAY 48
I NEED MY PHONE! I CAN'T LIVE WITHOUT CLASH ROYALE! I MUST PLAY!
DAY 50
I FINALLY GOT MY PHONE BACK! I CAN RETURN TO THE ONLY PLACE THAT MATTERS!
DAY 60
I MADE IT TO LEGENDARY ARENA! TIME TO REK SOME NOOBS.
DAY 61
I dropped out of Legendary Arena. Obviously all these people are cheaters who buy gems.
DAY 90
I can not stay in Legendary Arena. It's time to roll out the big guns. *grabs credit card*
5 MINUTES LATER
I got nothing useful from all these chests. Obviously this is a sign that I have not sacrificed enough to our lord and savior Supercell. *grabs credit card again*
DAY 100
I HAVE MADE IT BACK TO LEGENDARY! This time...nobody can stop me.
DAY 130
WHAT? I GOT RESET BACK TO 3000 TROPHIES! WHYYYYYYYYY!!!!!!! It took me so much effort to get to 4059…
DAY 160
The season restarted again. I got to 4976 that time. This time, I WILL MAKE IT TO 5000.
DAY 189
1 day till the season reset. I have made it to 5020. WOOOOOOO!
DAY 220
I have joined the religion known as ClashRoyaleism, where we bow down to our lord and savior...Supercell.
DAY 250
I was forced to go outside today. I was immediately blinded by the bright yellow thing. I think it was called the moon. Or was it the star? Either way, I returned to my apartment to escape this outside world.
DAY ???
There is no outside world. There is no time besides the battle timer. There is nothing, besides this one thing. Clash Royale is life. Life is Clash Royale. Nothing exists outside of Clash Royale. I hear strange voices coming somewhere outside of this rectangular Clash summoner. I ignore them.
WHAT'S A DAY?
I have ceased to be. I have become one with Clash Royale. Clash Royale is me. I am Clash Royale. I have reached 9999 trophies. I will never die. As long as I have Clash Royale.
DEATH
Clash Royale has shut down. My life flashes before my eyes. I cry out in pain. Strange figures rush into the room, but it's too late. My eyes close, and I await the comforting blackness of death…
REMEMBER KIDS! Don't get too addicted to a virtual game.
Extreme Gaming:Watch Dogs 2
by Kevin Zour
Welcome to Watch Dogs 2. This game will allow players to venture into a world not all that different from our own. Through Ubisoft's watch dogs 2
,
they get the chance to explore what life is like as a hacker. Watch Dogs 2 will let players feel what it's like to control the flow of information and take on technology companies upsetting the world order. They are treating everyone's private details like a toy to be traded and sold. The game has many new features and keeps the players happy and excited to see what they will hack into next! With a huge sandbox there's always something to be hacking. It lets you experience what it's like to take on the world with dangerous criminals and a great story line! As their previous game Watch Dogs was great, they expanded on it and made greater things with a bigger imagination! Make sure to check out more about Watch Dogs 2, maybe even get the game but I definitely recommend this game. Thanks for reading!
---
Extreme Gaming

:

O

VERWATCH
By Kevin Zour


Overwatch is a well made pvp game that involves different types of characters going against each other in different challenges. It involves 21 characters fighting for either the checkpoint or to move the payload. It involves a small backstory so far but their beginning to build it up and up. It were made by Blizzard Gaming. They update the game constantly and it gets better and better. It's an amazing and addicting game. It even won game of the year in 2016! Blizzard Gaming has many other amazing games like heroes of the storm and world of warcraft. Were always surprised with new characters, maps, game modes, and seasonal events. Their recent event was the christmas update. They had the rio games season event and a halloween event! So that's it for now and i will be making a new gaming piece soon. Thanks for reading!
Are Archetypes the Way to Go?



NBA 2K17 has added a new feature called archetypes. They created these so that someone wouldn't get the chance to be seven foot, hit mad threes, grab twenty rebounds, or anything else like that. Additionally, each archetype has a limited amount of upgradable badges. For PG/SG/SF, there are: Playmakers, which are quick and can pass well, but cannot shoot at a high level; Sharpshooters, which can hit stand still shots but can't do anything else; Shot Creators, which can create shots and hit acrobatic jump shots, but can't hit standstill shots; Slashers, which can do layups and dunks very quick; and Lockdown Defenders, which are bad at offense but good at defense. For PF/C, there are: Glass Cleaners, which can get rebounds and make standstill layups; Athletic Finisher, like a Slasher but slower and taller; Stretch Big, like a taller, slower Sharpshooter; Post Scorer, a strong player who works in the post; and Paint Protector, who can't play offense, but is amazing at blocks.
Pokemon Sun and Moon
Alola! That's what everyone says in the new region for the game,
Pokemon Sun and Moon
.
Pokemon Sun and Moon
came out on November 18, 2016, and it takes place on the islands in Hawaii. In the beginning, the player can choose from three Pokemon to be their starter. The owl with the leaf, resembling a bowtie, is named Rowlet, a grass and flying type Pokemon. The black and red cat is called Litten, a fire type. The last one, the blue seal, is named Popplio. When you eventually evolve them into strong beasts with fun battles and care, they have the potential to learn special moves such as "Z-Moves." Those moves can only be used once in every battle, but they can send your opponent flying!
To obtain the objects required for these special moves, one will have to complete the Island Challenge Trials, where they must defeat the Trial Captains and Island Kahunas on the islands of Alola. To help you, some of them will assist you with Pokemon rides, in which they replace the HMs (Hidden Machines) from the last generation to save space for more of your great battle moves.
But, there is also a great conflict occurring with the friends you make on the way, and you must stop the Ultra Beasts from gaining total control over the world. There is a team you'll have to stop first; Team Skull, who causes most of the trouble around Alola. The fate of Alola is in your hands, player--will you complete the Island Challenge and stop the world from engaging in total chaos before it's too late?
-Chlopoke
---
​

​
Top 10 Mobile Games
BY: Subhajit Das and Arnav Dube
Are you feeling bored? Do you you feel the need for excitement and fun? Have no fear, for the top 10 games of November are here!
PewDiePie's Tuber Simulator:

PewDiePie's Tuber Simulator

is about rising to fame in the Youtube kingdom and taking PewDiePie off the top spot, the "Throne". It is rated 4.8 out of 5, and the game is made by the same company that made Goat Simulator, Outerminds Inc.

Rolling Sky:

Rolling Sky is about testing your speed and reaction by dragging a ball left or right to avoid barriers and traps. It is rated 4.4 out of 5, and is made by Cheetah Games.

FIFA Mobile Soccer:

Fifa Mobile Soccer is about testing your capability to play soccer on a mobile device. Build and manage your soccer team, go head to head, and keep coming back for daily content. This game is rated 4.1 out of 5, and is made by

ELECTRONIC ARTS.

Wheel Of Fortune Free Play:

Wheel of Fortune Free Play is essentially a representation of the game show "Wheel of Fortune" except in the form of a game. It is about playing word games, and spinning the wheel to earn many exciting collectibles and prizes. This game is rated 4.4. out of 5, and is made by Califon Productions, Inc.

Kill Shot Bravo:

This game is a FPS (First Person Shooter) game, meaning that it is played in the eyes of a character who shoots people. In this game, you play as a Special Forces Officer, and your goal is to eliminate hostile forces that stand in the way of world peace. It is rated 4.4 out of 5, and is made by Hothead Games.

Slither.io:

Slither.io is about destroying enemy snakes by making them hit you. The ultimate goal is to make your snake bigger and bigger by killing enemy snakes. Don't crash into another snake, however, as you will lose. This game is rated 4.2 out of 5, and is made by Lowtech Studios.

Color Switch:

Color Switch is about going through obstacles that are the same color as your ball. If you crash into an obstacle that does not match your ball's color, you will lose! This game is rated 4.5 out of 5, and is made by Fortafy Games.

Toy Blast:

Toy Blast is about matching blocks that are the same, much like the Candy Crush Saga. The aim of the game is to get as many toys as possible. Toys are won by completing levels. It is very addicting because of the amazing satisfaction you get when you complete one of the difficult levels. This game is rated 4.6 out of 5, and is made by Peak Games.

Pokemon GO:

Pokemon Go is about finding virtual creatures called "Pokemon", but in the real world. You can catch Pokemon, have them battle gyms, and make them evolve too! This game is rated 4 out of 5, and is made by Niantic, Inc.

Flippy Bottle Extreme:

Flippy Bottle Extreme is about flipping and landing bottles, the addicting game that is taking over the Earth! This game is rated 4.3 out of 5, and is made by Most Played Games.
Powered by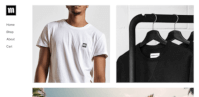 Create your own unique website with customizable templates.