Hello, students of Anthony Wayne Middle School! This is a fantastic opportunity where you can ask 8th graders any questions you have, ranging from school-related items to personal life (as long as the content is appropriate). In fact, you can simply ask us for our honest opinions on any certain topic, and even light-hearted questions! Just leave a comment, and we will answer on this page. Whatever your question may be, we will always have an answer! We're like a genie, in a way, but you get more "wishes" granted than just three. No matter what comes your way, we're determined to help you jump your obstacle, no matter how large or small!
-The 8th Graders
Conquering Your Social Fears
Dear 8th Grader,
This year, my first at AWMS, has been rough. I like a guy and he likes someone else. I don't know why? And I am beginning to miss a friend who ditched me for popularity, how can I get her back? I thought Middle School was suppose to be fun! HELP!!!!
From,
Dan Waddddddddddddddles The Penquin


Dear Dan Waddddddddddddddles The Penquin,

First of all, take a deep breath and relax your mind. If you like a guy, but he likes someone else, then don't take it personally. Maybe the guy you like just doesn't know you well, or isn't interested in the kinds of things you like, but that doesn't mean that you're not a likable person. Being yourself around him is the right way to approach, and if that doesn't make him interested in you, then that just means he's not right for you.

Second, during the years of middle school, friendships don't always stay intact, especially during the first year. The need for popularity can affect many relationships, but the friends that stay by you through everything are the ones that you know are true, loyal friends. If your friend let popularity separate the two of you, then that just means she's not a good friend, and she wasn't worth your time. You can always make new friends, hopefully with people you know aren't going to abandon you.
​
Middle school is full of ups and downs, but you can't let that get the best of you. There will always be people who are willing to help guide you through your days, whether they're teachers, staff, or fellow students. Now that spring break is here, you can take some of that time to get yourself back together and recuperate. Remember to eat healthy, sleep well, and stay mentally and physically active for the rest of your middle school days! Overall, there are only two months left of the school year, one marking period, so whether you finish strong or slip and stumble, make sure you get to that finish line!

-The 8th Graders


I fight mental battles every day, trying to dominate my social fears. No matter how much I try, I can't seem to fit in. Many people tell me that I was born to stand out, but what's so special about me? I have huge dreams of being an actress and rapper, but will it ever come true? How do I conquer this doubt? How can I stop being so quiet all the time?
-The Real Slim Shady
Dear The Real Slim Shady,
​
First of all, you already relate with a lot of different people! You probably didn't realize how many other kids have social fears similar to yours. No one has to fit in, and if we did, the whole world would be boooorrrrring. We were all born with different looks and different personalities-- unless you're a doppelg
ä
nger. But even then, you and your doppelg
ä
nger would probably still have different personalities. We are each born with our own purpose in life, and for you it may or may not be to become an actress and rapper. In addition to high school, you still have the rest of your middle school days ahead of you, and if you realize that acting or making music isn't the way you want to go, there are plenty of other ways to reach out to an audience through entertainment. Uncertainty is a certain thing to come in your life, and it's okay if you have new dreams along the way.
As for being quiet all the time, that isn't necessarily a bad thing, but if you want to be more outgoing, there isn't much you need to do. Simply speak up. If you have something to say (that's relevant to the topic), don't keep quiet; add your five cents to the conversation. Most likely, the people you are talking to will appreciate your input. On the other hand, if they seem to put down your decision, understand that it's not your fault, and that your opinion is not automatically inferior to theirs. Some people do not like taking honest advice or listening to other people's thoughts simply because they feel like they are being challenged. Remember that your opinions are valid and valued by others. Although this may be difficult at first, it will get easier as time goes on.
We hoped this helped you, and remember, most importantly, "Be yourself; everyone else is already taken" (Oscar Wilde).
-The 8th Graders
Friends Change
My friends are changing what should i do
-mystery girl
Dear mystery girl,
Well, "change" is a very big term, so what you said could mean anything. So we will state possible ways your friends could be changing and then give you a way to cope with it.
It is not uncommon for friends to drift apart. Some might have a change in personality, or lose interest in what you used to talk about (change of interests
)
. Each year, and every day, you meet new people. Your friends may feel the need to connect with others and get out of your group, perhaps for the sake of individuality. Think about it--how would you feel after graduating high school realizing that you've been hanging out with the exact same people for however many years? While we're not saying it's okay to ditch your friends entirely, sometimes a person just needs some time to themselves. Remember that change can be a good thing, and you shouldn't dwell on a distanced friendship. You can always stay as acquaintances, keeping a peaceful relationship, and you are always free to form new relationships of your own. (If that's the answer you were looking for, you can stop reading now. If not, feel free to continue.)
Oh, okay, so supposedly that's
not what you meant. Regardless of what change your friend might be going through, keep in mind that it is very natural for middle schoolers, boy or girl, to go through internal and physical changes. You can't stop them from changing, but as their friend it's your job to support them and help guide them through whatever changes they are experiencing. Sometimes, people need the ability to make their own decisions, go through their own experiences, and, in all, get a taste of what it feels like to be on their own.
...And if for any reason that's STILL not a satisfying response for you, please feel free to contact us again.


-The 8th Graders
A (Junior) High School Dilemma
Well I love valley but all of my friends are going to hills. I don't like hills very much, but then again I will be a loner at valley. What should I do?

-Jess the best
Dear Jess the best,
Well, first off, you could move to the Hills side. But we all know that is not a very likely occurrence, so… There are varying resolutions to this sort of situation, so you can just choose which answer you find most satisfying.
Nevertheless, there are plenty of middle schoolers that go through this dilemma, so you should know that you really aren't alone. We can all understand that it may seem like the ratio of incoming Hills students to incoming Valley students is very uneven, but unlike many Wayne Schools, Anthony Wayne's student body is split between who's going to Valley and who's going to Hills. This means that there are more kids here going to Valley than you may realize! A common occurrence with kids in middle school is that they feel like they are one of the VERY FEW PEOPLE going to their soon-to-be high school, but in reality the numbers are greater than they think.
If that fact doesn't satisfy you enough then don't worry, because we have more.
Remember that new friends can come from anywhere, meaning you will always have opportunities to make new friends at your high school, just like you did in middle school. For example, you may be able to become acquaintances with someone/people in your class/es, or you'll be able to sit with someone else in the lunchroom for a change. HOWEVER, this next part is VERY important-- be sure to know who you're hanging out with! For the amount of good influences there are in high school, there are plenty of bad influences, if not more. While you shouldn't be scared, you should be cautious of everyone and everything going on around you. But don't judge people either. Hugs not drugs, kids.
...Where were we?... Oh, right, friends.
If nevertheless you're just uncomfortable with making friends, you should evaluate the friendships you already have first. How close are you to each of your friends? Do you truly enjoy spending time with them/Do you feel they are worth your time? Would you REALLY want to continue being in a close/everyday relationship with them? The answer to these questions may decide how obliged you should feel to stay devoted to your friendship(s). Honestly, if you are super close with this person or these people, you shouldn't have to worry about ever seeing them again unless THEY'RE the ones moving. You're bound to see each other again, whether it's at the mall, on your block or at a birthday party, right?
So I hope we've answered your question, Jess the best. If you still have concerns, please feel free to send us another submission!
-The 8th Graders
Powered by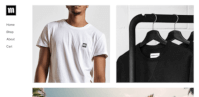 Create your own unique website with customizable templates.