The Ins And Outs Of Writing:

Poetry



By Kevin Zour

​The ins and outs of poetry is quite simple, but to be professional takes time and practice. You can be naturally skilled or very unskilled in rhyming or just finding out what speaks to you isn't a simple task for you to do. First of all when you're making a poem you don't have to rhyme, an example of a poem that doesn't rhyme would be the poem "The Road Not Taken" by Robert Frost. I love a poem that doesn't rhyme because in my perspectives they speak more to me then the person who is writing it. A second tip is that the poem should speak to you basicly meaning you need to relate to it, you don't have to but it helps when a starter. You don't need to make complete sentences to make sense because you need the story to make sense with the words you write not how long the sentences are. Poetry is like songs, if you wrote down a song and took away the music part of it you would get a poem. If you need inspiration, take a song you know that speaks to you and write down what you like about it, then write down some words that are in the song or are similar to the song. If you took the song "stand by you" and took the word heaven from it, you can use that word or make a word that describes it or is a synonym to it, for example heaven could be replaced by the word afterworld. So now you have enough information to write your own poem, Good Luck!
---
Powered by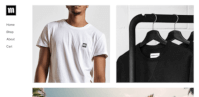 Create your own unique website with customizable templates.