Star Wars Memes to Make You Laugh
Fallout Boy Releasing New Album in September!
Fall Out Boy has been teasing their fans for days now with multiple cryptic messages and small hints at something big. It's finally time they tell us what's going on. A lot of fans have different ideas of what they're hinting at - could it be the fourth "Irresistible" music video? Is it an event for the lead singer's birthday?
What's with the color purple?
Well, on September 15th, an entirely new album will be released by the band! The first song of the album, Young and Menace, was released just a little while ago. Pete Wentz, the bassist of Fall Out Boy, states "There's a lyric in the song, 'trying to send the world a message, I was young and a menace,' that reminded me of growing up in the suburbs of Chicago. I didn't look like anyone there or feel like anyone - I felt like an outsider in my own town. It wasn't until I discovered punk rock and that community that I realized I did fit in somewhere in this world – with the other people who didn't fit in. It's hard to rationalize rage – it's hard to quantify anxiety . . . this song does neither, it embraces the wave." The fans have a lot of different opinions on the first song, but of course we will be expecting an amazing album. But still, what's the significance of purple?!
Well, I guess we'll just have to find out ourselves . . .
More info about the song at
http://www.altpress.com/news/entry/fall_out_boy_release_first_new_song_since_2015_young_and_menacelisten
-Chlopoke
The Space Between Us
Whew, we've only just heard of the movie and they're already throwing puns at us. All jokes aside, "The Space Between Us", directed by Peter Chelsom and produced by Richard Barton Lewis, is about a boy born on Mars. The astronaut who gave birth to him died from birth complications and Nathaniel Shepard, the CEO of Genesis, decided to keep the child on Mars a secret. Years later, the child comes to see the Earth for the first time and sees the girl that he's been in an online relationship with. The ratings for this movie come in at about 6.3/10 (IMDb), but I'd love to see it for myself. The trailers for it are really promising. Who knows, maybe I'll fly to space after seeing it because of how good it is! Maybe I am from Mars! Or, maybe not . . . but of course Gardner Elliot is!
-Chlopoke the Alien
Sherlock Season 4

As some of you may know, the fourth season of the famous BBC show
Sherlock Holmes
has come out. The episodes were released every Sunday for three weeks, starting on January 1st. Like many other fans of the show, I found all the new developments both fantastic and heartbreaking. Each episode is full of twists and turns at every corner, that will leave you desperate for more. Join John Watson on an adventure as he aids Sherlock in solving the mystery. Their exploits will take them all over and leave them in many dangerous situations. But will they make it out alive? Find out in season 4 of this great show!
Fictional Characters:
Starring Deadpool
By: Faith Amero
Ryan Reynolds plays Deadpool and when Deadpool is not well jumping off buildings he is Wade Wilson. Now Deadpool has many abilities and powers he possesses a superhuman healing factor like Wolverine that allows him to regenerate damaged or destroyed areas of his cellular structure at a rate far greater than that of an ordinary human. He can regrow severed limbs or vital organs. The speed at which this healing factor works varies in direct proportion to the severity of the damage Deadpool suffers. The healing factor also affords Deadpool a virtual immunity to poisons and most drugs, as well as an enhanced resistance to diseases and an extended life span. Deadpool is an extraordinary hand-to-hand combatant and is skilled in multiple unarmed combat techniques. He mastered different assassination techniques, is an excellent marksman, and is highly skilled with bladed weapons.
Now for about Wade Wilson, Deadpool's real identity, he often breaks the fourth wall, addressing the reader directly-- even commenting on the fact that he's a comic book character. Wade Wilson grew up with abusive parents and ran away as a teenager. He was eventually trained as an assassin and worked as a mercenary. After being diagnosed with cancer, Wilson volunteered to let a government research lab experiment on him as part of the "Weapon X" mutant weaponization project, where Wolverine got his Adamantium skeleton. Wilson became the experimental subject of Dr. Killbrew, and his assistant Ajax. During testing, he gained super-healing abilities that cure his cancer which was similar to Wolverine's restorative powers but also intense scarring all over his face and body- hence the full body suit and mask. His healing powers prevent him from dying, Deadpool has literally lost his head in the comics only to survive by simply growing a new one.
After leaving the Weapon X project, Deadpool took odd jobs working as a fighter and assassin for various people in the Marvel comic book universe.
http://marvel.com/characters/12/deadpool
http://www.imdb.com/title/tt1431045/fullcredits/
http://time.com/3983576/who-is-deadpool-trailer-ryan-reynolds/
WARNING: DEADPOOL IS RATED R AND IS
NOT
A MOVIE FOR
YOUNGER AUDIENCES
.
---
The Ultimate Summary of YouTube Rewind 2016
(The Ultimate 2016 Challenge)
I'm talking about the one and only yearly YouTube tradition. Yes, this time I'm showing my favorite parts of the video that only brings fandoms closer online. Many fans are greatly satisfied by the parts of YouTube Rewind 2016, which I will be happy to share with you. One of the best things to do with it is play "Where's Waldo?" With your favorite YouTubers. Is PewDiePie in this? Ooh! There he is! And there's Jacksepticeye! Honestly, this is one of the best parts of the whole year for people who love the site. Here's some of my favorite parts of YouTube Rewind: The Ultimate 2016 Challenge.
The video starts off with the one and only Dwayne Johnson, who created a YouTube channel this year and gained popularity very quickly. Later, two of the most popular people on the website are chosen to appear - Danisnotonfire and AmazingPhil. Pokemon GO is even included - of course it appeals to anyone who continuously plays it. Speaking of that, gamers were spotted facing off against each other, team-combat style and with special powers. Who can beat that? DashieGames, VanossGaming, Markiplier . . . and Jacksepticeye are controlling them. Awesome!
Then the video moves on to the crushing videos - satisfying videos that crush random objects and appeal to certain viewers. The mannequin challenge comes along and freezes its tracks, while other YouTubers start to dab while spin-cycling. Then, one of the newest and favorite memes of the year flips into the scene. The water bottle. As it gracefully lands, it opens a door, beyond it standing is IISuperwomanII (a.k.a Lilly Singh) with water flowing at her feet.
The video shows a tribute to all we lost in 2016, such as David Bowie. The video ends with a simple yet fun addition, which is James Corden's Carpool Karaoke with Connor Franta and jennxpenn. The full video is featured on YouTube, getting many views even today. I hope we'll rewind our way to the next YouTube Rewind video. Wait... that's not how it works! Oh well. Let's stay where we are. For now, let us continue picking the best parts of YouTube!
-
Time-traveling Chlopoke
Some info from
http://teneightymagazine.com/
---
Fictional Characters: Starring Alice Kingsleigh
By: Faith Amero
After finding out she is about to be proposed to, a 19-year-old Alice leaves an engagement party. In doing, so she finds a white rabbit named Nivins McTwisp wearing a blue waistcoat. Alice decides to follow it, while following the white rabbit she stumbles down his rabbit hole. Alice lands into the Underland, a post-apocalyptic fantasy land, where animals have apparently been expecting someone called "Alice". When the white rabbit claims that she is Alice, but the other animals say that she is "The wrong Alice".
Along the way she meets up the Mad Hatter , who is happy to see her, but Alice doesn't remember him. The Red Queen's minions come looking for Alice, the Hatter give Alice a potion that shrinks her, then the Hatter hides her in a teapot and pretends that he never saw her after the Queen's minions leaves. Alice gives the Hatter a piece of her clothes, and the Hatter then make a dress for her and gives it to her. The Hatter takes Alice on a journey to Marmoreal, and explains the Red Queen's reign of terror over Underland on the way. As soon as, the Red Queen's minions pick up Alice's scent, and start chasing them. With no options, and the enemy approaching, the Hatter puts Alice atop his hat and flings it across a river to the opposite side (saving her from the Red Knights). Alice then hides inside the Mad Hatter's hat and spend the night under there. Later, Alice is found by Bayard, who want to take Alice to the White Queen, but ALice insists upon helping the Hatter, so they go to the Red Queen's Castle
---
​

Top 14 Holiday Songs of 2016
14. Amy Grant "Tennessee Christmas
13.
Laura Pausini, "It's Beginning to Look a Lot Like Christmas"
12.
R. Kelly, "Home for Christmas"
11.
Pentatonix, "Hallelujah"
10.
Straight No Chaser, "All I Want for Christmas Is You"
9.
Kacey Musgraves, "Christmas Makes Me Cry"
8.
Leslie Odom Jr., 'Have Yourself a Merry Little Christmas'
7.
Sarah McLachlan, "Angels We Have Heard on High"
6.
Jennifer Nettles & Idina Menzel, "Little Drummer Boy"
5.
Kylie Minogue, "At Christmas"
4.
Major Lazer, "Christmas Tress" feat. Protoje
3.
Josh Groban, 'Have Yourself a Merry Little Christmas'
2.
Pentatonix, "God Rest Ye Merry Gentlemen"
1.
Jordan Smith, "O Holy Night"
Top 10 Holiday Songs
10.
"Last Christmas," Wham! (1984)
9. "Jingle Bell Rock," Bobby Helms (1957)
8. "Feliz Navidad," Jose Feliciano (1970)
7. "Where Are You Christmas?" Faith Hill (2000)
6. "Christmas Canon," Trans-Siberian Orchestra (1998)
5. "Rockin' Around the Christmas Tree," Brenda Lee (1958)
4. "Mistletoe," Justin Bieber (2011)
3. "Christmas Eve (Sarajevo 12/24)," Trans-Siberian Orchestra (1996)
2. "Do You Want To Build A Snowman?" Kristen Bell, Agatha Lee Monn & Katie Lopez (2013)
1. "All I Want For Christmas Is You," Mariah Carey (1994)
---
​RAVE TIME WITH FRRUGG

​(please don't take this as offensive in any way but I truly do have a problem with slime)
article by frrugg

SLLIIIMMEE. S-L-I-M-E. SLIME. WHAT ARE SLIME VIDEOS YOU MAY ASK? OH I'LL TELL YA GOOD BUDDY OL' FRIEND. There's tons videos that just make me want to scoop my eyes out, rip my hair until I'm bald! I just can't take them anymore! There's so many asmr (

a sound or a stimulation that triggers an Autonomous Sensory Meridian Response in you) videos on social media of just people playing with slime. They fold the outside of the slime into the middle then they

stick

their fingers into the slime. Bonus; they add tiny colorful foam balls before folding the slime for that "satisfying crunch effec"-

NO

! THOSE AREN'T SATISFYING. NOT EVEN ONE BIT! I WANT TO BANG MY HEAD UNTIL I BREAK A WALL, BANG MY HANDS ON THIS KEYBOARD I'M TYPING ON. YOU. PEOPLE. MUST. STOP. IT'S TIME TO STOP.

https://en.wikipedia.org/wiki/Autonomous_sensory_meridian_response
Top Ten Holiday Movies to Watch This Weekend!
By Gabi Ribeiro
The time for 'playing' in the yard and raking some leaves is over! We must now embrace the holiday season with some thermal pajamas and wrapping yourself in blankets all the time…..ALL THE TIME. But what shall you do while sheltered between your toasty comforters? There is no way you can move while in this paradise, so your options are limited. Why not watch a movie, oh but not any movie. You MUST watch a holiday movie, tis the season to stay seated. But don't you worry your pretty little head, I got you covered. Here are MY opinion of the top 10 holiday movies to watch when you need to induce that holiday heaven state of mind.
1. While You Were Sleeping
-A romantic comedy about a girl who lies her way into a marriage
2. It's A Wonderful Life
-A Christmas Classic about very vivid dreams
3. The Nightmare Before Christmas
-For when you miss halloween but you have to move on
4. Hanukkah
-Include cameos from Drake, Natalie Portman, Adam sandler, Andy Samberg & so many more!
5. Just Friends
-Ryan Reynolds…..must I say more?
6. Last Holiday
-What would you do if you had days to live and cash to blow?
7. The ref
-A home burglar becomes a therapist
8. The Santa Clause + Sequels
-Tim Allen killed santa…
9. Elf
-Spaghetti recipe at your fingertips
10. Pretty much anything on Lifetime
-Its back to back corny holiday movies on that channel so binge away!
****Movies are not listed in any specific order
---
It's Elementary, Anthony Wayne



By: Faith Amero

London's favorite detective is coming to AW… If you don't know who already it's Sherlock Holmes and his lovely partner Dr. Watson. Sherlock Holmes a fictional character created by Sir Arthur Conan Doyle who wrote over 60 stories about the detective between 1887 and 1927. Holmes's extra-keen powers of observation and deduction which is used to solve the most puzzling crimes and mysteries. At the famous 221B he and his friend and partner Dr. Watson solve and analyze crimes left and right. But, when Holmes and Watson go to a crime scene, Professor James Moriarty is just waiting to distract Holmes.

Sherlock Holmes, the legendary detective who solves the most puzzling crimes and mysteries with his extra- keen powers of observation and deduction he can solve every crime and mystery he is ever handed. Did you know that Holmes is not interested in emotions. He makes no effort to protect those of of other people and often comes across as rude, blunt or even crue. Holmes first appeared in

A Study in Scarlet. A Study in Scarlet

is an 1887 Novel by the British author Arthur Conan Doyle. Written in 1886, the story marks the first appearance of the crime solving duo.

http://www.imdb.com/character/ch0026631/biohttp://www.sherlock-holmes.co.uk/bio/bio_one.htmhttps://en.wikipedia.org/wiki/A_Study_in_Scarlet
Rogue One: A Star Wars Story is Here!
---
Fear is Fleeting EP Review
By Deepak Sathish
​
Puppet's Fear is Fleeting EP was released on November 30th, 2016 on the firstCanadian record label Monstercat. It has 6 songs. The tracks are as follows:
1. Listen to the Storm
An ambient track that is mostly just noise. It sounds like you should hate it, but it's actually pretty good. It is the weakest track of the EP, which just goes to show how amazing this EP was.
Rating: 5/10
2. To Be Alive (feat. Aaron Richards)
A pretty upbeat indie dance song. It has a stellar instrumental in the good old Puppet style. But it's the lyrics that send it over the top. This was (in my opinion) Aaron Richards' best vocal performance of the year. The lyrics make you realize how you're wasting your life, and that you should go out and do more. Then you realize you have homework to do. Either way, great track.
Rating: 8/10
3. I'm Here (With Foria)
Another stellar indie dance track. A little known fact is that Richard Caddock does vocals for this track, but wasn't credited.
Rating: 7/10

4. Just You (With Pierce Fulton)
This is Puppet's second collab with Pierce Fulton (the first was "Boy and the Beast"). Pierce Fulton described this as a song about "liking girls and stuff." This one is pretty unique. It has an interesting feel to it. It's hard to describe, so you should listen to it. It's amazing.
Rating: 8/10

5. Play Pretend
One of only 2 solo tracks on this EP. This one is also incredibly unique. It features a vocal performance from Puppet himself, which has never happened before. The vocals are extremely autotuned, but they still sound amazing. Also like his other solo track on this EP (Listen to the Storm), it doesn't have a drop. Even in absence of that, it sounds great.
Rating: 6/10

6. Killing Giants (With MURTAGH) (feat. Richard Caddock)
A stunning indie dance/drumstep track. The instrumental is one of the greatest things ever, but combined with the vocals, it becomes something else. Something that's unbelievable. This is my favorite song off this EP, and my favorite song in general. The transition from melodic to hard is seamless. Richard Caddock's vocals shine. This song is amazing. No, it's awesome. No word can describe how awesome it truly is.
Rating: 10/10

That wraps up my review. Hope you enjoyed this, and make sure to check out the EP. Here's a link.
https://play.spotify.com/album/47rxFzJT0VpMaygmZc6lBv
Fear is Fleeting
No feeling is final.
---
8 ANIMES YOU SHOULD WATCH NOW!
Most of these anime can be found at crunchyroll (app and website). Chrunchyroll is a website that contains most animes from this list.

1.

Pokemon (G):

Ash Ketchum just wants to be "the very best. That no one ever was." *kicks door open* "To catch them is my real test." *punches wall* "To train them iS MY CAUSE." *throws chair* POKEM-Erm...I think you get the point. Pokemon are strange creatures each specialized with different types of elements like lightning, water, fire, leaf, and many more. Of course this show wouldn't be good without the conflict, Team Rocket! Jessie, James, and their Pokemon, Meowth, are all after Ash's Pikachu. Join Ash on his quest to become the best Pokemon Trainer there ever was, along with his very first Pokemon, Pikachu,.
2.
New Game! (PG):

Eagle Jump , a gaming company in the anime, has just hired a new employe! Meet Aoba (AH-o-BA), the newest and youngest game designer in the company. Aoba becomes close friends with the group of other game designers very quickly. She even gets to work on a third sequel to her favorite game since she was a little kid. This hilarious anime will have you glued to the screen. (Although this rated PG, the theme song is although very cheerful, yet part of it shows something that is not ok for younger viewers so be aware of that.)
3.
Yuri!!! On Ice! (PG-14):

Japanese figure skater named Yuri Katsuki Grand Prix Competition. Following more failures, Yuri has developed mixed feelings about ice skating, among other troubles in his life, and puts his career on a hold. Yuri visits his childhood friend at an ice rink known perfectly mimics an advanced skating routine performed by his idol (and famous) Russian figure skater Viktor Nikiforov. When secretly recorded footage of Yuri's performance is uploaded to the internet, it catches the attention of Victor, who decides to suddenly travel to Japan to become Yuri's coach. Together with Victor, Yuri aims to win the Grand Prix series as he battles against Yuri Plisetsky, a 15 year-old rising star skater from Russia.
4.

Sword Art Online (PG-13)

: Trapped in a virtual reality world, all the players have one goal and that's to survive. Kirito, one of the beta tester's for the game, just so happened to be on Sword Art Online when everyone got stuck. The game creator doesn't let anyone log out of the game until the players defeat the boss on level 100. If they die in the game, they die in real life. Kirito may be a lone player, but he is joined by other players like Asuna and Klein. He faces monsters, deaths of close friends, and love.
5.
Naruto (PG-13):
A powerful fox known called the Nine-Tails attacks Konoha, a ninja village. In response, the leader– the Fourth Hokage – seals the fox inside his newborn son Naruto Uzumaki at the cost of his life. As a child, Naruto is isolated from the Konoha community, who regards him as if he was the Nine-Tails itself.
6.
Hetalia Axis Powers (PG-14) (Stereotypes):

Italy, once home of the strongest empire in the world, has changed. This is the story of Italy, now a cowardly pasta-loving fool, and his friends (other personified countries of the world) as they live through strange moments in world history.
7.
Attack on Titan (Pg- +14) (very gory): An anime where humanity lives inside cities surrounded by enormous walls due to the Titans, gigantic humanoid beings who devour humans seemingly without reason.
8.
Sailor Moon (PG):

The story centers around an air-headed cry baby, named Usagi, and her friends Ami, Rei, Makato, and Minako. Using special powers, they can transform they become Sailor Moon, Sailor Mercury, Sailor Mars, Sailor Jupiter, and Sailor Venus to fight for love and justice against The Dark Kingdom and its evil minions.
NOTE: NOT ALL OF THESE ANIMES ARE ON THE APP CRUNCHY ROLL. BE AWARE THAT MOST OF THE ANIME ON CHRUNCYROLL IS NOT APPROPRIATE.
---
Fantastic Beast and Where to Find Them Review!!!
Here it is. The movie we've all been drumming the tables excitedly for has finally arrived! Many
Harry Potter
series fans have quickly latched onto this new movie written by J.K. Rowling and directed by David Yates. The main character is a man named Newton Scamander who travels to America from Britain with his special briefcase in hopes of doing research for his next novel. Little do the no-majs(that's what muggles are called in America, the people who cannot use magic)know his briefcase is filled with the amazing creatures he calls Fantastic Beasts. He accidentally lets them loose around the city, and it is up to him and a few new friends to stop them from causing any more trouble. I went to see this movie a few days ago and I give it a 4.7 out of 5. I loved the plot way too much and the story is just filled with action and humor in all the right places. I highly recommend it! Maybe I'll cast a spell that will teleport you to the cinema! Hmm . . . Wingardium Leviosa! Whoops, that was the wrong spell. Well, now that you're floating in mid air, why don't you fly to the theater? No? You can't do that? Well . . . I hope you have a fantastic time at the movies!
-Professor Chlopoke
​
American Music Awards Recap
The American Music Awards also known as the AMA's was awesome. Performers lit up the stage, presenters handed awards to the most famous and iconic stars. If you miss the results I have them here…

AMA of Merit- Sting
Artist of the Year- Ariana Grande
New Artist of the Year- Zayn
Collaboration of the Year- Fifth Harmony feat. Ty Dolla $ign "Work from Home"
Tour of the Year- Beyonce
Video of the Year- Justin Bieber "Sorry"
Favorite Male Artist Pop/Rock- Justin Bieber
Favorite Female Artist Pop/Rock- Selena Gomez
Favorite Duo or Group Pop/Rock Twenty One Pilots
Favorite Album- Justin Bieber "Purpose"
Favorite Song- Justin Bieber- "Love Yourself"
Favorite Male Artist Country- Blake Shelton
Favorite Female Artist Country- Carrie Underwood
Favorite Duo or Group Country- Florida Georgia Line
Favorite Album Country- Carrie Underwood "Storyteller"
Favorite Song Country- Tim McGraw "Humble And Kind"
Favorite Artist Rap/Hip Hop- Drake
Favorite Album Rap/Hip Hop- Drake "Views"
Favorite Song Rap/Hip Hop- Drake "Hotline Bling."
Favorite Male Artist Soul/R&B- Chris Brown
Favorite Female Artist Soul/R&B- Rihanna
Favorite Album Soul/R&B- Rihanna "Anti"
Favorite Song Soul/R&B- Rihanna feat. Drake "Work"
Favorite Artist Alternative Rock- Twenty One Pilots
Favorite Artist Adult Contemporary- Adele
Favorite Artist Latin- Enrique Iglesias
Favorite Artist Contemporary Inspirational- Hillsong UNITED
Favorite Artist Electronic Dance Music (EDM) The Chainsmokers
Top Soundtrack- Purple Rain

​

Monstercat: The Most Popular Music Label You Never Knew Existed
By Deepak Sathish and Pranav Chintala
I guarantee all of you are just scratching your heads and asking "What the heck is a Monstercat?" I'm here to explain, and give you a new source for awesome music. Monstercat, is an independent Canadian record label based out of Vancouver, created by Mike Darlington (CEO) and Ari Paunonen (COO) in 2011, with 5 million subscribers on YouTube. It releases electronic dance music. It's artists range from heavy dubstep and trap (Slips and Slurs) to upbeat, happy indie dance and future bass (WRLD) to a mix of everything (Stephen Walking, Pegboard Nerds, Stonebank). The genres on Monstercat include Electro, House, Dubstep, Electronic, Indie Dance, Nu Disco, Trap (REAL trap, unlike that fake stuff by people like Fetty Wap), Hardcore, Hard Dance, Hardstyle, House, Tropical House, Breaks, Chillout, Glitch Hop, Moombahton, Moombahcore, Drumstep, Drum and Bass (DnB) and more. Monstercat describes its fans as a "family". Monstercat releases 3-4 songs a week, along with the Monstercat podcast (an hour of electronic music, dubbed a "family reunion" in episode 100) and every other week there is Monstercat in Motion (a series that shows talented creators using Monstercat music).
Monstercat consists of separate albums that people spread the rumor of it telling a story of some sort. It also has separate artists that create different songs and genres as described above. There are so many artists, some that only have one release (Nanobii, yh, Redmoon, etc.). Then, there are artists who consistently produce track after track (Stonebank, Pegboard Nerds, Stephen Walking).
The Monstercat roster showcases talented creators not found on the radio. They're considerably BETTER than the stuff on the radio. For the full roster, go to
https://www.monstercat.com/artists
. Either way, check out Monstercat on YouTube. Who knows? You might find your new favorite artist, album, or/and song. Either way, if you decide to stick around, welcome to the Monstercat Family.
Sources:
Wikipedia- MonsterCat

​
Monstercat.com
​
---
Mini Art Lessons- Drawing Tips #1
​​
Use a pencil you are most comfortable with. Like maybe the pencil you use everyday for the most random stuff like for school or even homework!

Try not to press too hard on the paper while sketching. This leads to really dark lines and normally is REALLY hard to erase if you've made a mistake (unless you're drawing over your finished sketch, which is a good idea!)

Try to draw in different atmospheres, like a noisy classroom, really quiet room, room with loud music, room with really soft music etc. Why? Believe it or not, the atmosphere you work in actually affects your drawings! Crazy right?

Don't push yourself! If you can't think up of something to draw or something to add, don't worry 'bout it! Start with a clean page. And start over.

PRACTICE. DON'T QUIT. TAKE A BREAK. BUT NEVER QUIT.

Brutal opinions and critiques are good things. So don't get fired up if someone doesn't like your drawings or if your art teacher tells you to tweak some things here and there. No big deal, because you'll learn.

You can never make a mistake in drawing. It's not called "making a mistake," but it's more like "drawing in a way that no one else draws."

Look up some artists! It doesn't have to be those old artists like Leonardo or Picasso! It can be the "modern" ones too! Found your favorite? Examine their art! What are their techniques? How could you add onto it, or possibly make it better?
Last but not least, please do not get fustrated if you can't draw perfectly even after going over all these tips a million times. No one is perfect.
Hamilton: A Broadway Musical Review
By Gabi Ribeiro

​The revolutionary musical Hamilton sets a whole new bar for any history lesson, this exciting show keeps the audience, on the edge of their seats, somewhere you won't want to leave. By the end of this energetic you will feel more connected to the lovable characters than your phone charger is to your phone. Hamilton is about a famous politician named Alexander Hamilton who had a more than an interesting life. The beautifully executed musical goes through the life and struggles of Alexander. The cast is professionally selected with the perfect singers and dancers who can bring the musical alive. His main goal all in life is to be remembered throughout history and boy did he! If you're reading this and thinking to yourself 'Hey, this sounds cool! I'm going to look it up and see more about this musical I am so interested about!' 1. No one talks like that and 2.The ticket prices can range to over $500. Although, if you can muster up the cash..be sure to give me a call.

The original cast consists of amazing singers who are perfect for their characters. They have recently started a Hamilton production in Chicago. With a whole new cast it lets the audience experience the musical differently and give the new cast an opportunity to put a little spin on the characters. Those who were able to see the original cast in action are very lucky, the whole cast is featured on the cast recording. I envy anyone who has seen it twice. You can look up the whole cast and be able to see what kind of projects they are currently working on and by tickets. But remember if you have any laying around, you know
who's
interested!
​Mini Art Lessons- Introduction

A "Little" Note to Fellow Beginners
​
​
What's the secret to drawing so good? Why are some people awesome at drawing numerous things while others go through seizures when someone mentions art?
I don't know.
Drawing was never my thing, honestly. Mostly, I would write. I believed the key to passing school and not flunking classes was being able to write fabulous essays so all my teachers would swoon over my professionally written masterpieces *eyebrow wiggle*.
But then art happened, so I quit writing drastic amounts of stories (though I still write today) and now here I am. Ready to teach YOU how to DRAW! (What am I thinking? I should've turned back while I could have… Go get help from Ms. Herman or Mr. Maher before you have a seizure!)
What you will be seeing in this page (or in the future):
Drawing Tips

Painting Tips

Sketching Tips

How to Draw tutorials (with pictures)

List(s) of recommended songs to listen to while drawing or painting
No one is perfect at drawing. You've probably heard this a million times. Not everyone is good at particular branches of art either.
Yes. There are branches of art.
Art isn't just about drawing, people! Art also means dancing, singing, and writing! To be good at Art, you don't have to draw! But then again, this
is
a drawing lesson...
Honestly, you don't have to listen to my lessons. There are millions of tutorials online. We also have two awesome art teachers at school! But you're being given a little drawing tutorial by someone who's around
your
age, and not some 25 or 37 year old (I probably just insulted so many people right there)! And of course, you don't have to draw everything in the same way I do or follow every Drawing Tip. Be creative! Draw however way makes you most comfortable!
-
La Melon
---
New Music For All To See! Or … Hear!

​
Haven't you ever heard of (song reference!) the band Panic! At The Disco? It's Pretty Odd (that's one of their albums), but it's pretty fun at the same time! A few weeks ago, Panic! At The Disco released a music video for the song "LA Devotee," which some are saying connects to some sort of theme. The tour is based on their album "Death Of A Bachelor," which they had released in early 2016. The tour is going to take place all across the United States, from the east to the west. The songs are amazing, so stop by if it sounds like your cup of tea! It's Too Weird to Live, but it's Too Rare to Die (Which is also one of their albums). Panic! At The Disco will be near our area around February/March 2017 (March 2nd in Madison Square Garden).
​
As always, welcome to the Entertainment News section of the AW Gazette 2.0
-Chlopoke
Powered by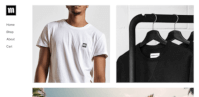 Create your own unique website with customizable templates.