Welcome to The Food Page! I'm Ajia Morrison, editor-in-chief of this year! This will be the home source for recipes, articles about national and cultural dishes, current restaurant hotspots, and much more! Don't like what you see here? Have no fear! All you have to do is fill out the suggestion form at the bottom of the page, follow the instructions given and submit it. Then I'll be able to see your response and write an article just for you! (You're welcome in advance.) Let me assure you that the The Food Page throughout the 2016-2017 school year will be better than before. So sit back, rub your tummy, and get ready for me to make you hungry!

Bon appétit!
​

Ajia Morrison

This gallery ranges from in-season food items (currently

Spring-themed

) to current holiday foods (

Valentine's Day-themed

at the moment). Some images will have links to their website for the food(s) pictured, so click on those to see the recipe of your interest!
Happy St. Patrick's Day!
Posted on 3/17/17

St. Patrick's Day is just over the rainbow!... Or right here. Celebrated by Irish families everywhere, it honors St. Patrick, a well-known patron saint who converted Ireland to Christianity during the fifth century. One of our favorite things to do on this special day to welcome the many plates of delicious Irish food to the table (of course!). With that said, it's time for us to show you some classic St. Patrick's Day recipes to enjoy on this holiday.
​
Soda Bread

One of our favorite side dishes that can also work as an appetizer or dessert! You can eat it with powdered sugar, butter, and may be made with raisins.

Corned Beef and Cabbage

When you eat this, you'll end up with a full stomach! It consists of a beef brisket cured with either brine or salt and boiled, then paired with a healthy serving of cabbage.

Green (Clover) Cookies

What a tasty addition to top off your St. Patrick's Day meal! They're sugar cookies, and a great dessert for the holidays. Trust us when we say this-- if you've ever tried this cookie, you would know just how lucky to are!



Bon appétit!


Ajia Morrison


Chlopoke
​

Top 10 Foods In The World!
Posted on 1/19/17
​
10) Chicken muamba, Gabon
It's a bastardized Western version of this mouth-watering Gabonese dish swamps everything in peanut butter. The food's proper recipe calls for chicken, hot chili, garlic, tomato, pepper, salt, okra and palm butter, and an artery-clogging that will force you into a second-helping!
9) Ice cream, United States
Even after you stuffed yourself to point you feel like you're going to explode, we still tend to have room for a U.S pile of ice cream.
8) Tom yum goong, Thailand
A Thai masterpiece has shrimp, mushrooms, tomatoes, lemongrass, galangal and kaffir lime leaves. Mostly loaded with coconut milk and cream, the hearty soup unifies a host of favorite Thai tastes: sour, salty, spicy and sweet. Best of all is the price: cheap.
7) Penang assam laksa, Malaysia
One of Malaysia's most famous dishes, penang assam laksa, contains poached, chili, flaked mackerel, lemongrass, mint, pineapple, and onions.
6) Hamburger, Germany
Its unbelievable how much money people spend on burgers. About US$20 billion each year are spent to buy hamburgers in ONE restaurant!

5) Peking duck, China
The maltose-syrup glaze is the secret. Slow roasted in an oven, crispy, syrup glazed that's so good that authentic eatries will serve more skin than meat!
4) Sushi, Japan
Nothing tastes better than just simple raw fish and rice. But it's how the fish and rice are placed makes it a global first-date favorite.
3) Chocolate, Mexico
The story of the humble cocoa bean is a bona fide out-of-the-jungle, into-civilization tale of culinary wonders. Without this delicious sweet Valentine's day would be just flowers and cards. Easter would turn back into one of those dull, boring holiday religions!
2) Neapolitan pizza, Italy
The best pizza was and still is the simple Neapolitan. A recipe that insists on sea salt, high-grade flour, the use of only three types of fresh tomatoes, hand-rolled dough and the strict use of a wood-fired oven, along with other quality simulations.

1)
Massaman curry, Thailand
Emphatically the king of curries -- perhaps the king of all foods. Spicy, coconutty, sweet and savory. "The Land Of Smiles" isn't just a marketing catch-line. It's the result of living in an area that the number one food being sold in every market around the corner.
Resource-
http://travel.cnn.com/explorations/eat/worlds-50-most-delicious-foods-067535/
The Cure for Lazy People
Posted on 12/15/16
The holidays are just around the corner, and many of us are going to be sitting around the house like lazy people, sipping hot chocolate. You probably eat cookies too, but most likely ones made by Keebler elves or something. I'm going to tell you how to make your own chocolate chip cookies at home. (The best cookies are made yourself!)
* You need to preheat your oven at 375 degrees Fahrenheit.
To make the dough,
you are going to need
:
1/2 cup (1 stick) unsalted butter
​
3/4 cup packed dark brown sugar
3/4 cup sugar
2 large eggs
1 teaspoon pure vanilla extract
1 (12-ounce) bag semisweet chocolate chips, or chunks
2 1/4 cups all-purpose flour
3/4 teaspoon baking soda
1 teaspoon salt
2 baking sheets
* These are just the ingredients! For the rest of the recipe, go to:
http://www.foodnetwork.com/recipes/food-network-kitchens/chocolate-chip-cookies-recipe4.html
​
Toodles!!!
Wajiha Rizvi
Bon Appetit!

10 Food-Related Idioms That are "the Cream of the Crop!"
"An apple a day keeps the doctor away"

"Bring home the bacon"

"Spill the beans"

"Butterfingers"

"A piece of cake

"

"Selling like hot cakes"

"Cherry pick"

"What's cooking?"

"A bad egg"

"Cry over spilt milk"
For explanations for these idioms, go to:
http://www.learnenglish.de/vocabulary/foodidioms.html
Food Network Kitchen's Shrimp Scampi Recipe!
Posted on 12/15/16
Note: If your name is Aqua Man, you're a vegetarian/vegan, or you have allergies to seafood, this article may not be suitable for you.
​Calling all seafood lovers! Someone by the name of
BREY
has requested a recipe for shrimp scampi! And since she is my blood-related sister, I am absolutely obliged to provide her with such. (It also means my brother and I will probably have to make it for her.) With that said, let's not be
shellfish
and get right into it! (Gosh, my sister will never forgive me for that one…)
First, some people might ask, What exactly is scampi?
Many people confuse it for being the overall preparation of the pasta
with
the seafood. But according to Wikipedia, "
Scampi includes various culinary preparations of certain crustaceans, commonly Nephrops norvegicus, or a similar lobster such as Metanephrops, as well as shrimp or prawns." (And I don't normally cite from Wikipedia.) So when you talk about
shrimp
scampi, you mean the specific culinary preparation of the
shrimp
itself. Understood? We good? Good. Now without further ado, I give you the Shrimp Scampi recipe!
------------------------------------------------------------------------------------------------------------------------------------------------------------------------
Total Time:25 min
Prep:15 min
Cook: 10 min
Yield: 4 servings
Level: Easy
Ingredients
1 pound jumbo shrimp, shelled and deveined
Kosher salt and freshly ground black pepper
2 tablespoons unsalted butter
2 teaspoons minced garlic
1/4 cup dry white vermouth
1/4 teaspoon grated lemon zest plus 1 tablespoon freshly squeezed lemon juice
2 teaspoons finely chopped flat-leaf parsley leaves
Directions
Put the shrimp on a large disposable pie pan or paper plate and pat them completely dry with a paper towel. Arrange the shrimp so they lay flat and are evenly spaced.
Heat a large skillet over medium heat. Season the shrimp with salt and pepper. Add the butter to the skillet. When the foaming subsides, raise the heat to high and invert the plate of shrimp over the skillet so the shrimp fall into the pan all at once. Cook the shrimp, without moving them, for 1 minute. Add the garlic and cook for 1 minute. Turn the shrimp over and cook for 2 minutes more. Transfer the shrimp to a bowl.
Return the skillet to the heat and pour in the vermouth and lemon juice. Boil the liquid until slightly thickened, about 30 seconds. Scrape up any browned bits from the bottom of the pan with a wooden spoon. Stir the lemon zest and parsley into the sauce. Pour the sauce over the shrimp, season with salt and pepper to taste and toss to combine.
Divide the shrimp among plates or arrange on a platter and serve.


​Copyright 2001 Television Food Network, G.P. All rights reserved

This recipe has been updated and may differ from what was originally published or broadcast.
​
------------------------------------------------------------------------------------------------------------------------------------------------------------------------
It's understandable that even though this is an easy recipe, the directions may be hard to digest. If you're more of a visual learner, go to the following link to be able to see how to make this recipe:
http://www.foodnetwork.com/recipes/food-network-kitchens/shrimp-scampi-recipe.html#lightbox-recipe-video
So you happen now,
BREY
? You better be. Oh, and Happy Birthday! (It's on the 18th.) ;*
Bon appétit!​
Ajia Morrison
| | |
| --- | --- |
| ​Indian/Pakistani Foods You MUST TRY! | Salted Caramel Deliciousness for All! |
Posted on 11/22/16
We're already halfway through Fall, folks, and Thanksgiving is nearly here! So it's time, fellow foodies, that we show our appreciation for the season, because whether you and Autumn get along or not, we should savor this time, the time of what most of us are thankful to have-- food! And lots of it! Don't get me wrong, I'm not saying that Thanksgiving or Fall

is

all about the meals we eat, but since this

is

The Food Page, we might as well

act

like it is, right?

PieLover

has suggested the amazingly delicious idea of sharing a recipe for Salted Caramel Hot Chocolate, a great thing to have when you're trapped inside because of howling winds and stuck using laggy laptops. I used a food site called

Yummly

, and was surprised to see an endless supply of not only Salted Caramel Hot Chocolate recipes, but recipes for Salted Caramel Brownies, Cupcakes and much more!

Now after reading that, I can sense that most of you have already either jumped off of this site or skipped to the end where I give you the link to the page... And after getting that idea,

s'more

of you went to join them (*wink, wink*). With that said, I won't go on much longer and conclude that I'm not putting just one recipe on this article for you to (possibly) enjoy, because (1) that would be biased, and therefore (2) robbing you of the full Salted Caramel Hot Chocolate-making experience! So, click on

this link

for endless options for this hot chocolatey goodness, along with much, much more salted caramel-related deliciousness!

So there you go,

PieLover

. I hope you enjoy your hot chocolate-- you better! :)

Bon appétit!​

Ajia Morrison
Powered by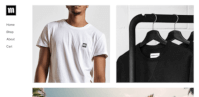 Create your own unique website with customizable templates.