Some of My Favorite Super Bowl Commercials
Watching the funniest commercials doesn't depend on whether or not you like football. You can like Doritos, Oikos yogurt, or anything else but still love the humor involved in all of them on a special sports day. I want to share with you some of my favorite commercials in 2016 before we reach the ultimate football event - Super Bowl LI.

1)

Doritos.

Babies are apparently crazy for Doritos. If you throw one across the room it'll immediately race to get it. Advice to new dads - don't tease your wife with Doritos unless you want to be single. But at least you'll still have your Doritos. Well, hey, maybe that's something to be excited about!
2)
Coca-Cola.
Superheroes are always effective at their job, even if it's promoting a soft drink. You saw Ant-Man, Incredible Hulk, and many other Marvel heroes that would surely urge any fan to fall in love with Coca-Cola. What can I say? Coca-cola has superpowers all around.
3)
Audi.
Who can take a heartwarming story about an astronaut and his son along with David Bowie's music playing in the back? I definitely can't. I say there are two types of people in the world, which are people who claim this had at least a bit of backstory in their lives and those who are liars. Hey? Who knows? Maybe it's that you admire astronauts or even driving the Audi R8!
4)
Mountain Dew.
#PuppyMonkeyBaby. Make it a trending hashtag. Keep it at the top, because we all know it was one of the best out there. This commercial focused on their new energy drink 'Kickstart,' which they claimed was just as capable to make you feel good as - well, you guessed it - puppies, monkeys, and babies. A lot of people think they succeeded in proving this.
5)
Skittles.
Steven Tyler from Aerosmith even made an appearance, having a singing competition with a self portrait and the song "Dream On." A lot of us sing in our spare time. In showers, in echoey rooms . . . but have you ever done it with a portrait you drew, good or bad? Maybe I have, maybe I haven't . . . but I do know that it proves Skittles as one of the top Mars candies.
Which ones were your favorite? I'm sure there are a lot of new ads in store that will get a chuckle or two out of you. Will anyone you know be in them? Will they support your favorite brands? We'll find that out on the day of the Super Bowl, where two teams will face off and one will be victorious! Munch on some of these snacks, gulp down some of these soft drinks, and dream freely about these amazing cars because they have made the best impressions of 2016. I wonder which ones will be the best? We'll just have to watch to find out for ourselves . . .
-A Ravenous Chlopoke
NFL Conference Championship Weekend
By Some Guy who hasn't written a sports article in over a year (Deepak Sathish)
​
So, I´m writing a sports article. It´s been awhile hasn't it. Anyway, it's time to break down the conference championship round.
GREEN BAY PACKERS AT ATLANTA FALCONS
The final game in the Georgia Dome. And boy is it a good one. Two of the best quarterbacks ever facing off. The high-flying Falcons battling the streaking Packers. At the end of the day, I think the Packers will streak all the way to the Superbowl. (And no I'm not just saying that because the Falcons beat the Seahawks.)
WINNER: GREEN BAY PACKERS
PITTSBURGH STEELERS AT NEW ENGLAND PATRIOTS
The Steelers vs. the Patriots. To be honest I didn't really pay attention to the Steelers, but I've heard that they're good. Sure they might be good, the Patriots are the Patriots. I predict that the Patriots will make it to the Super Bowl.
WINNER: New England Patriots
---
NBA MVP Prediction
By Joseph Yonga
Steph Curry, Kevin Durant, LeBron James, and Kawhi Leonard will not win. Russell Westbrook will win the NBA MVP. If he can lead his team to a high playoff seed and get close to a triple-double he will hands down win the NBA MVP. Also, overcoming obstacles such as Kevin Durant leaving during free agency will reflect well on him. With Oladipo and Adams the Thunder can become a good team a help Russell Westbrook become and NBA MVP. He will not win the Finals but this can be his first step.

My prediction odds:
Russell Westbrook 37.6%, Kawhi Leonard 30.4%, LeBron James 14.3%, Stephen Curry 13.9%, Kevin Durant 6.8%. James Harden NO DEFENSE.

10 Facts about Messi
Messi's first contract he signed was on a napkin with ketchup.




Messi full name is Luis Lionel Andres Messi




Messi was born on June 24, 1987 in Rosario, Argentina




Messi used his fame and money to help poor children around the world




Messi has a growth hormone deficiency




Messi has more than three european golden boot




A gold cast of Messi's left foot was sold for $5.25 Million dollars




Messi was a golden medal in the 2008 olympics




Messi is the most wanted player in the soccer world
Lady Gaga to Preform at Super Bowl Half-Time
Everybody gather up! Bring your infants to the Super Bowl to say "goo goo Gaga" over Lady Gaga! Lady Gaga is confirmed to be performing at the Super Bowl Halftime show in February when two teams will face off and one of them will come out as victorious. This will be Lady Gaga's second time performing at the Super Bowl. As about 116.5 million people tuned in last year, she might be faced with such an enormous crowd that the world will be chanting. There was recently a poll regarding other artists who would potentially be performers, and One Direction races along Panic! At The Disco, currently at about 41% each. This left all of the other singers lingering in the dust. I mean, even MY jaw dropped at seeing singers Taylor Swift and Kanye West get sent flying back into the dust. The poll's significance is not yet found, but we'll see if it sends one of them up to sing with the one and only Mother Monster! It's game on for not only the football teams, but for the halftime performers as well! Whoever finds themselves in that special spot, we wish the best of performances for him or her!

---
Chicago Cubs: World Series Champs 108 years in the making.

With the Cubs pulling a trick that the Cavaliers did. Coming back from a 3-1, to win the championship. The ironic thing was that the Cubs did it against another Cleveland team. So now Cleveland with be stuck with that joke for the near future. According to FOX Sports it is different because the Indians did not break records, have the first unanimous MVP, with the two best shooters on their team (Splash Brothers).
Game 5: The Cubs had great defense only allowing six hits, that is what we expect now. On offense they only had seven hits but a homer from Kris Bryant in the fourth. That was enough to force a Game 6.

Game 6, the Cubs bats were on fire. They had a total of thirteen hits and homers from Addison Russell, Kris Bryant, and Anthony Rizzo. That was enough for nine runs to the plate. On the flip side the Indians only had six hits, which was only enough for three runs.

Game 7: This is the game everyone was talking about. With Kyle Hendricks and Corey Kluber on the mound. The game was intense the entire way, the third inning felt like the eighth. The game went to the tenth inning. The Cubs had three homers with David Ross, Dexter Fowler, and Javier Baez. Thirteen hits got them eight runs. The Indians had eleven hits which got them seven runs. The final moments of the game was some of the most dramatic postseason baseball of all time. Both franchises held out hope to the last second. This World Series was an instant classic that will be remembered for ages.
The Woes of the Warriors
By Joseph Yonga

In the first game of the season the Warriors got destroyed by the San Antonio Spurs. The score was 129-100. Kawhi Leonard had a career high of 35 points. Jonathon Simmons off the Spurs bench scored a career high 20 points. Steph Curry, KD, Klay, and Draymond Green combined for 82 of the teams 100 points. That means Pachulia and the bench scored a total of 18 points.
​
The Warriors need lots of help if they wanted to become NBA Champions. They main area is depth. They had 18 bench points, that is not nearly good enough, they lost rid of 6 players for KD. They were Barnes, Bogut, Rush, Ezeli, Barbosa, and Speights. That is where most of their bench points came from. Now they heavily rely on their starting lineup to get about 90 points against others team. That means Curry and KD will have to have huge seasons. Also their defense is now substandard. I mean how do you give up 129 points in an opener and called yourself a contender?
---
Premiere League Week in Review
By Mannut Singh and Sukjot Singh


Chelsea vs Arsenal

Arsenal vs Chelsea, played in Emirates Stadium on September 24, 2016 is a the latest edition of this london rivalry. The score was 3-0 where Arsenal came out on top with goals from Sanchez ('11), Walcott ('14) and Ozil ('40). Both teams had similar possesion with both teams having 50% of the possession. Arsenal had 14 shots, and 5 shots on target, in which they were prolific scoring 60% of their shots on target. On the other hand, Chelsea had 9 shots, with only 2 shots on target, scoring none. Arsenal had good passing in the final third with quick decisive passes finding their desired target, which led to their second goal. Chelsea made a mistake in possession, where Cahill (defender) got dispossessed by Sanchez (attacker), which essentially left Sanchez one on one with Courtois (goalkeeper). Chelsea held a good line through leaving the Arsenal offsides 5 times. Chelsea actually had higher pass accuracy and was also quite decent at keeping the ball in Arsenal's final third, but failed to score.
The players that played in the defender position for either teams were Luiz, Cahill, Mustafi and Koscielny. With Chelsea, we saw that they were good at containing but their problem was that the could not dispossess Arsenal that much or didn't actually pressure the ball in the midfield or when the wingers or full backs were carrying the ball into the final third. They held a good line though and also tried to carry the ball to the middle of the field , this sometimes caused counter-attacks for Arsenal which they profited on causing the 1st and 3rd goal. Many attacks were quickly start out of the back for Chelsea, but were quickly stunted because of Aresnal's deep and pacy line, forcing errors and dispossessing Chelsea players. While, Arsenal was very fluid in attack and could keep the ball very well in the final third, this allowed them to get many opportunities at goal. Arsenal defended well, but there were many times where Arsenal were scrambling to get the ball. Koscielny was good at stepping and pressuring the ball with a hard tackle, this helped Arsenal cause a few switches of possession.
In general, the game was much less one sided despite what the scoreline suggests. Chelsea were lucky to have not conceded more than 3 goals as they were unsure with their markers and was not that organized when Arsenal started passing quickly, once resulting in a goal. These mistakes were not going to be caused if Chelsea communicated and stepped pressuring their marks. In conclusion, this game was very interesting and full of action the whole game
Chelsea vs Hull

Chelsea vs Hull, played in KCOM Stadium on October 1, 2016 is the latest edition of this matchup. The score of the game was 2-0 with Chelsea prevailing with goals from Willian ('62) and Costa ('67). Hull had a few chances, one notable attempt being Snodgrass' free kick that was reflected off the Chelsea wall, requiring Courtois (goalkeeper) to react quickly to get his hand to it. Hull had 40% possession and were careless with the ball, and also having 4 attempts at the goal. Chelsea on the other hand were great at keeping the ball having 60% of the possession.
The players that played the defender position for either teams were, Luiz, Cahill, Davies and Livermore. With Chelsea, we saw that they were good at clearing dangerous balls and the extra men down the flanks greatly helped the 3 defenders for Chelsea. They held a good line and didn't allow the Hull's strikers to penetrate their defense. Many attacks were quickly start out of the back for Chelsea, but were many times stunted by Davies or Livermore. While, Hull was not connecting very many passes in the final third and truly struggled to get a 1 on 1 opportunity in front of goal. Hull had no clear chances and really struggled to find their rhythm in attack. Hull defended well with only a lapse of concentration allowing Chelsea's attackers to get in behind, but other than that they were extremely solid defensive also dispossessing the Chelsea attackers most of the time.
In general, the game was much more one-sided despite what the scoreline suggests. Hull were lucky to have not conceded more than 2 goals as they made many crucial mistakes in marking and gave the ball easily in the middle of the pitch, once resulting in a goal. These mistakes were not going to be caused if Hull communicated and sorted out the marking and pressured quickly. In conclusion, Chelsea dominated the whole game.
Manchester City vs Manchester United

Manchester City vs Manchester United, played in Old Trafford on September 10, 2016 is the latest edition of the Manchester derby. The score of the game was 2-1 with Manchester City prevailing with goals from Kevin De bruyne ('15) and Iheanacho ('36). Though Manchester CIty were dominating most of the game in the 42 minute Zlatan Ibrahimovic (striker) scored from a mistake by the nervous and anxious Claudio Bravo (goalkeeper). Manchester City had 60% possession and were decisive with the ball, and also having 6 attempts hit the target as well as hitting the post twice. Manchester United on the other hand were too easy to give up possession of the ball with only 40% possession, they created only two shots on target with the 12 rest of the attempts missing the goal.Though Manchester United were more clinical with the likes of Zlatan they didn't create many clear-cut opportunities that were not mistakes by Claudio Bravo.
The players that played the defender position for either teams were, Otamendi, Stones, Bailly and Blind. With Manchester City we saw that they were good at containing but their problem was that the could not stop the ball or didn't actually pressure the ball when a player is carrying it into the final third. They held a good line though and also defended and shifted as a unit, with fluid passing and vision. Many attacks were quickly start out of the back for Manchester City, because of the fact that they are comfortable passing the ball in the defense switching the point of attack. While, the red side of Manchester could rarely hold the ball and play the possession, they sat deep, and also lapses of concentration gave City their second goal, Blind leaving Ihenacho onsides. Bailly was good a stepping and pressure the ball with a hard tackle, this helped Manchester United cause a few switches of possession.
In general, the game was much more one-sided despite what the scoreline suggests. Manchester City were lucky to have one as Claudio Bravo made 3 crucial mistakes, one resulting in a goal the other should have been a penalty. These mistakes were not going to be caused if Bravo played the ball faster.
Powered by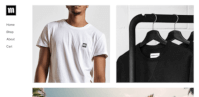 Create your own unique website with customizable templates.