​

Blueberry Benefits
​By Hannah Seo
​
Though there are many different foods that improve your health, blueberries can lengthen your lifespan, help trim off excess stomach fat, and improve digestion. They also have other benefits to your health, according to scientists. Also, blueberries have many nutrients that are beneficial to your health, and can help you avoid sweets, fruits are naturally sweet even though they don't have as much sugar compared to the sweets we eat. All in all, blueberries have so many benefits that help us and are great for our health.
The reason blueberries cause our lives to be lengthened is because of phytochemical called antioxidant that is made naturally inside the blueberry. Oxidation, a chemical reaction that can create free radicals that can lead to chain reactions that may damage cells in your body. However, this chemical reaction can be countered by antioxidants such as
thiols or ascorbic acid (vitamin C). This means that blueberries help lengthen our lives since they help defend our body from cellular damage.
Now, to explain how blueberries help us reduce body fat is simple. They have less sugar than the candy we eat. Even if you eat candy the amount you eat will be reduced if you eat more blueberries instead of eating large amounts of candy. Also, when scientists gave lab rats blueberry enriched food, the rats, which were a breed that is prone to obesity, had reduced body fat and were healthy after 90 days of eating the blueberry enriched food. From this observation, scientists have realized that this also applies to the human body as well.
Last of all, blueberries improve the digestion of your food due to the fiber which softens your waste which then prevents many problems that can be caused by lack of fiber. This means less stomach pains but be careful! Too much fiber from various sources can cause your body to become overwhelmed and it causes your waste to become too soft causing stomach pains while too little will cause constipation. However, if you don't eat fruits and vegetables out of proportion, you won't have problems. In general, the fiber is healthy for you unless you have too much.
All in all, blueberries are one of the many healthy, beneficial fruits in our world. With so many benefits, blueberries are a great source of nutrients.
​
Websites used:
​

Common Ailments that Afflict Kids
By Hannah Seo

There is sickness in the air as children get sick and end up spreading their illness at school. These illnesses are common and often are found in children including infants since they have not yet been exposed to these illnesses and their immune system aren't familiar with them either. Some illnesses are contagious and some are not but they all can cause problems.
One of the illnesses that often inflict children is the Common Cold. The Common Cold is actually lots of different viruses that have produce similar symptoms. The cause can be lack of sleep, not eating right, and other things that may tire or weaken your body. The symptoms of the common cold are a runny or stuffy nose, sore throat, coughing, slight fever, sneezing, and slight body aches and headaches. To help your body to recover you can:
Sleep more so your body can rest and fight off the viruses in your system




Eat more healthy foods




Take medication that helps your body fight off the virus




Gargle salt water if throat is sore so you kill the germs that are in your throat. (Don't consume the salt water since you are trying to get rid of the germs)




Spit out the sputum (mixture of saliva and mucus coughed up from respiratory tract, usually as a result of disease or infection)




Stay in warm rooms if possible and add moisture to air to reduce your throat pain.




Drink warm fluids and stay hydrated.




Note: When sneezing or coughing, you should cover your mouth to reduce the amount of germs in the air since you might spread the illness when you cough or sneeze around others.



Another viral infections that affects mostly children are measles. Measles are less common now due to the vaccine that helps people become immune to the virus. The symptoms of measles are coughing, a runny nose, sore throat, inflamed eyes, a fever, and red blotchy skin rashes. You probably won't if you have measles for about 10-14 days if you're infected since the virus is incubating to reproduce so it can attack your body. To help your body fight off the virus you should:
Rest your eyes and try not to strain them with bright light and technology that has has a screen in general. (Example: phone, well-lit rooms, computers, etc.)




Use a humidifier to relieve your sore throat.




Drink more water, tea, etc. to recover fluids that you lost by sweating from your fever.




Get rest/Sleep



Whooping Cough is the name of another infection even though it's nothing to be whooping about. Whooping Cough is a respiratory infection that is contagious and causes a severe hacking cough which is followed by a high-pitched intake of air that causes a "whoop" like sound which is why it's called the Whooping Cough. It is mostly found in infants since the vaccine has reduced the amount of the population that have the Whooping Cough. To help recover from this illness at home you should:
Sleep more to rest your body




Drink plenty of fluids




Keep the air free of smoke from a fireplace, tobacco smoke, or anything in the air that may irritate your throat.




Wear a mask to prevent spreading your illness to others since Whooping Cough is highly contagious.




Eat smaller but more frequent meals so you don't have to see half-digested food when you cough.



This article only lists a few ailments that are mostly found in children but there are many deaths occurring right now due to illnesses and diseases. There are more viral infections that are more commonly found in children in this world and there probably are some that we are to discover in the future. However, I hope that you can use the information from this article or the sites I used if you have any of the illnesses listed in this article or the sites below.
Works Cited:
---
Powered by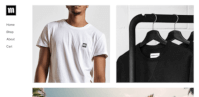 Create your own unique website with customizable templates.