From Rachel Platten to Thomas Rhett, the New Year's holiday was filled with bursts of excitement through different genres of music and celebration. Well, I only got to see half of it live since my grandma kept switching through the channels, but I was able to watch most of it later on. This was one of my favorite New Year's shows because I loved watching it live on TV rather than not having any interest when I was younger. As soon as I saw Mariah Carey, my grandma (who of course was my only partner in watching the show) predicted that something was going to happen to Mariah while performing. Well, she was right.
Otherwise, the performances were awesome, but I don't know if I would ever go to the live one in Times Square. Those people are brave to stand there for hours in the cold - or maybe that's just me. Subtract the masses of people and the winter and you get my version of perfection (almost). I hope you'll have an amazing 2017!
-Chlopoke
Holiday Spirit
It is finally past Thanksgiving, and the time has come to start getting ready for winter! I came here to talk about things we're doing in Anthony Wayne Middle School. First off, we will be having TREPS on Friday, December 2016. One of the stations will have winter goodies such as candy cane reindeer, snowmen, snowmen lights, and even more awesome items to do with the season. As we all know, we're going to have a whole week off for the holidays, which will be filled with fun, celebrating, gifts, and friends and family. There will also be a winter concert that is sure to be great! Soon the ground will be covered with snow and houses will be orned with holiday decor. Have an wonderful December and happy holidays.
​
Interesting Animal Series: The Koala Bear
Introduction
Hello. Have you ever wondered about what animals do and how they survive and thrive? Well, in this article, I'll tell you some things about animals. Since this is the first article I'm ever writing, I'll tell you some facts about Koala bears first.
Origin
Koala bears were first discovered in 1798 by John Price. They were discovered around Blue Mountains near Sydney. They got there name in 1816. Their scientific name,
Phascolarctos Cinereus
, was given to these bears because it means "ash grey pouched bear."

Behavior
Koala bears don't really do that much except just sleeping… and sleeping… and sleeping. When they are awake though, they only eat
eucalyptus leaf which are dried leaves from the eucalyptus tree.
The reason why they just eat and sleep is because they need to get a lot of energy and this is the only way for them to do it… apparently.

​Conclusion
So in conclusion, Koalas are "bears" that need to sleep and eat a lot. So the information I got was from the websites down there below:
http://www.koalatracker.com.au/FAQRetrieve.aspx?ID=39658
https://www.savethekoala.com/about-koalas/history-koalas
Powered by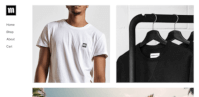 Create your own unique website with customizable templates.