TAKE THESE SURVEYS
Maglev Trains: The Future of Transportation
By Mohammad Assad

​Do you know how a maglev train works? What about its benefits and speed? In this essay I will explain all these things. Come along and learn about Maglev trains.
Maglev Trains which mean magnetic levitation train is a floating vehicle that is used for land transportation. The force maglev trains need to overcome is gravity. To overcome gravity the train uses electromagnets. There are magnets on the tracks and on the bottom of the train. The magnets are placed on a side so that they repel, North Pole and South Pole. The electro magnets turn on when connected to a battery and the train is pushed up.
I will now talk about how a train moves forward. Their is a computer that controls the electromagnets on the train and on the track. A magnet can be changed into pole north to south or the other way around in a blink of an eye. At the front the magnet could be south and south so they attract and get pulled closer. When they get closer they move forward. On the back the computer tells the magnets to repel so it moves it forward. The magnets keep on changing keeping the train going. To stop the train you turn the magnets the other way to make it break then turn the magnet off.
The train has to escape drag which is pulling it back so it uses a aerodynamic shape which lets it slide thru the air fast. It also does not have friction with the ground because it's floating but it does have air friction. Maglev trains are really fast because unlike cars they are not sliding against the ground causing friction which slows it down.
Now I will talk about advantages of Maglev trains. First, they are really fast because they do not have to deal with ground friction. That means they can go a high speeds and get to places in a little time. Japan's maglev train broke the record of speed with 375 miles per hour. Maglevs are also really quiet because they use electricity to move and that is a lot quieter than engines. Another advantage is it does not make a lot of vibration when it travels at high speeds. It also does not damage the tracks with friction. Maglevs also use less energy than even aircrafts per passenger.
Now I will talk about the disadvantages of Maglev trains. First, it costs lots of money. Maglev trains are really expensive. That's how good they are.Another small disadvantage is they have less friction so it takes a longer time to stop the train.
Now thanks to Maglev trains our travel is faster, not as bumpy, fun and most importantly relaxing.
Sphero: An Incredible Robot


"The app controlled ball that does it all" the Sphero is an incredible robotic ball that can do so much. You can get it to do tricks, move around, and you can program it. The Sphero is so, durable it can even go on water!
Do you want you Sphero to do amazing tricks, the Sphero
Ollie
is for you.
Are you a HUGE fan of Star Wars, then this is the droid YOU are looking for!
So, are you interested, then check out these sites:
SPHERO Home Page
SPHERO
SPHERO SPRK
+
SPHERO
Ollie
SPHERO BB-8
---
GoSleep Created What?!
Abu Dhabi International Airport has a new addition: GoSleep Sleeping Pods, which have been there since 2014. These pods were inspired by the "business class seats" you would see at an airport. According to GoSleep, the pods "offer relaxation as well as privacy within the busy airport environment." But they don't just stay as pods. They can also fold out into a fold-flat bed!
Inside it is surprisingly spacious. There's a charging station for your phone, your tablets, your laptops, etc. Internet is very accessible in these things. In addition to that, there's storage room for food, your luggage, and other valuables you might have on you. Even better, Sleeping Pods are not just located in Abu Dhabi. There are also EnergyPods made by JetBlue, located at JFK Airport.
However, they might not be as good as you think they are. According to Elizabeth Rosner, who has written
an article on nypost.com
about the pods made by JetBlue, she has tried one herself. She claims that the pods are "cheap" and "loaded with germs." Rosner says that they are placed right next to the bathroom and that kids like to climb all over the machines. She even says "I'd rather lie on a blanket on the floor." So what do you think? Would you ever sleep in a sleeping pod?
Websites used:
http://www.gosleep.aero/
http://nypost.com/2016/04/20/jetblues-nap-pods-are-an-uncomfortbale-dirty-failure/
Article by: Frank Ruggiero
Powered by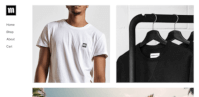 Create your own unique website with customizable templates.