Book Recommendations for 7th and 8th graders

Watcher of in Shadows

by Carlos Ruiz Zafón:

"A mysterious toymaker who lives as a recluse in an old mansion, surrounded by the magical beings he has created…A sickly wife locked away in a hidden room…An enigma involving strange lights that shine out from the small island on which an old, disused lighthouse stands…A shadowy creature that hides deep in the woods…These are the elements of a mystery will bind 14-year-old Irene to Ismael during one magical summer spent in Blue Bay when her mother takes a job as a housekeeper for the enigmatic toymaker, Lazarus Jann." (

http://www.carlosruizzafon.co.uk/

)

Is this book in our school library?

: Yes

​Elsewhere

by Gabrielle Zevin:

"Elsewhere is where fifteen-year-old Liz Hall ends up, after she has died. It is a place so like Earth, yet completely different. Here Liz will age backward from the day of her death until she becomes a baby again and returns to Earth."

(

http://www.goodreads.com/book/show/359410.Elsewhere

)

Is this book in our school library?

: Yes

Skinny

by Donna Cooner

¨Young Ever Williams hears a negative voice every day in her head, telling her just how fat and disgusting she is..."Skinny" is the name she gives that awful voice. Navigating high school is difficult for most kids, but Ever has an additional challenge: She weighs 300 pounds. Her classmates taunt her cruelly, and the boy she likes ignores her.¨ (

www.npr.org

)

Is this book in our school library?

: Yes


Thirteen Reasons Why

by Jay Asher

¨

Clay Jensen returns home from school to find a mysterious box with his name on it lying on his porch. Inside he discovers cassette tapes recorded by Hannah Baker—his classmate and crush—who committed suicide two weeks earlier. On tape, Hannah explains that there are thirteen reasons why she decided to end her life.

¨

(

www.thirteenreasonswhy.com/thirteenreasonswhy.html

)

Is this book in our school library?

: Yes

​
Diary of a Wimpy Kid: Double Down



The book everyone was eagerly waiting for has finally arrived! The latest book in the Diary of a Wimpy Kid series,

Double Down

, was released in November of 2016. This is the eleventh book in the very popular sequence created by Jeff Kinney. The books,

www.hollywoodreporter.com

states, are "the big fish in publishing now." As of November 19, 2015, they counted the sales to reach over 150 million.

Diary of a Wimpy Kid: Double Down

is about the protagonist, Greg Heffley, who is bugged by his parents. They are pushing him to do anything other than what he

's

good at, which is playing video games. While his mother tries to convince him to read, Greg finds an old camera in his basement and plans to film horror movies on it. But will his road to fame and fortune be blocked? Will this only create more problems for him? Read

Double Down

to find out!

-A Very Wimpy Chlopoke

​
Book

Recommendations For 6th Graders
Magnus Chase and the Gods of Asgard
​
The Hammer of Thor
, by Rick Riordan, came out on October 4. This is the second book of Riordan's newest series:
Magnus Chase and the Gods of Asgard
. In this book, Thor, the Norse god of thunder, has lost his hammer. Unfortunately, it has landed in the hands of the enemy. Magnus Chase is sent to retrieve it before giants invade the mortal world, and Ragnarok begins. However, the only person who can create a deal to return the hammer is Loki, Thor's worst enemy. Will Magnus succeed, or will the Nine Worlds burn? Read it to find out.
---
Powered by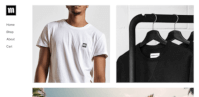 Create your own unique website with customizable templates.